Tweet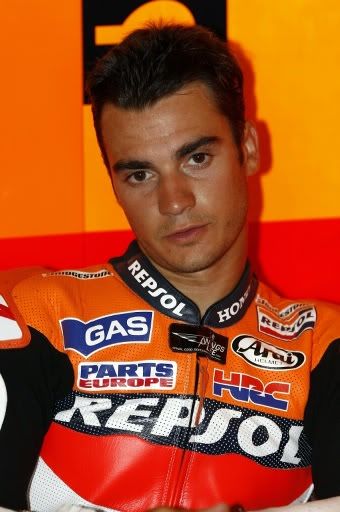 After win at Indianapolis last weekend, Pedrosa reach the top at Misano's free practice on friday.
"It's been really a good start here in Misano compared to last year and I'm very happy about that," said Pedrosa, who finally broke his two wins in a season barrier last weekend.
"We are coming from a strong result at the last race and it's important to keep the momentum going, which we have done so far. But we need to remain very concentrated and focused because we still have some areas to improve, and I'm sure our rivals will also go quicker tomorrow.
"Our pace has been quite fast today and Andrea is close to the front as well, so this is a good sign for the team. Here the grid positions are very important again because the first corner is close to the start and it's a tight bend.
"Because of this we need to make sure we have a good pace tomorrow so that we can qualify well, and also so that we are ready for another long and tough race.
"I can say this was one of my best Friday practices, but I'm not going to relax at all," he warned.
Dovisioso was also on the 2nd position. This Italian rider feels very happy with his practice on friday.
"I'm happy with the work done during this session and I'm satisfied to be second," said Dovizioso. "Six tenths from Dani is quite a big gap but I think we have the opportunity to close this. At the end I was able to improve my lap times with the tyres I used for the whole session, so I'm confident we can move forward tomorrow.
"I think everyone was struggling for grip today and it was easy to lose the front, but we found a set-up solution that was effective to help with this so we'll continue working in that direction tomorrow.
"Tyre selection for the race will be very important, and both the harder and softer option Bridgestones look like possible choices at the moment. I think there are many riders who can be strong this weekend so we have to work hard tomorrow and do a good job in qualifying."
Now they are looking for more good result on Free Practice 2 and for the race.