Tweet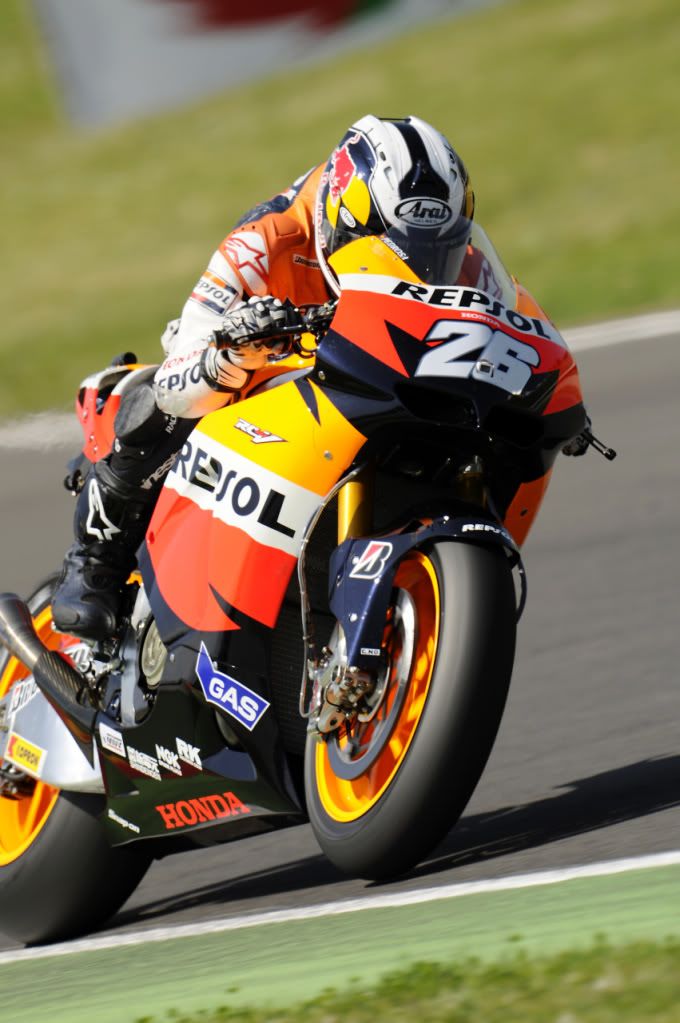 Although Dani Pedrosa often finish first in the arena of MotoGP, this Spanish rider was very rarely seen doing a a unique celebration. It is very contradictive to Valentino Rossi and Jorge Lorenzo. Is it because Pedrosa less confident?
In an exclusive chat session with the team and OTOMOTIFNET.com, revealed that in fact he was not interested in celebrating the victory in that way. Because it was not the actual character of Pedrosa.
"Every time I win at the races, I never had the desire to celebrate in a way that excessive. I prefer to celebrate in a way that mediocre. Because this is my true endowment"said Pedrosa.
Surely this will bring up other questions, mainly on the satisfaction of fans towards victory session. Especially fans of the drivers are usually quite happy, if the celebration is conducted by its flagship racer is quite unique.
"One thing that should be underlined when talking about my fans around the world, my fans because traits I just came like this, what is and is not a variety. So I'm not worried about that"added Pedrosa again.
So do not expect to see a unique celebration of Pedrosa