Tweet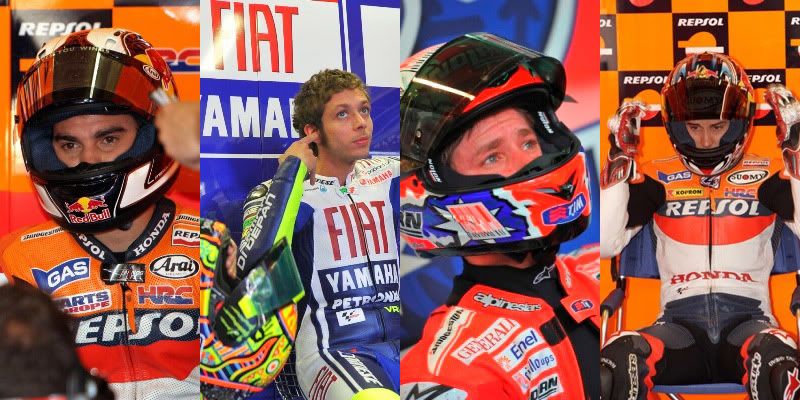 Here we come. Next Sunday will be the last race for 2010 MotoGP season. World Champion and Rookie of the Year has been found. Now MotoGP is looking for the runner up and 3rd leaderboard place.
Dani Pedrosa and Valentino Rossi will fight for 2nd place. Pedrosa with 236 point will be a runner up if he finish at least on the 9th position, even Valentino Rossi get 25 points at Valencia. Also the reverse. Valentino Rossi will achieve the runner up position if he can finish first and Pedrosa only finished at 10th or less. Or, the point gap between both of them are not more than 7 points.
Battle for 3rd position came from Valentino Rossi, Casey Stoner, and Andrea Dovizioso. Rossi with 217 points had the biggest chance to win the 3rd position. Rossi only need 14 points the seal the 3rd place championship. It means, Casey Stoner must not podium if Rossi want to seal the 3rd place. Dovizioso had the smallest change for this place. Dovizioso can be the 3rd MotoGP champion if he finish first at Valencia, while Valentino Rossi finish not more than 14th place, and Casey Stoner not finish more than 4th position.
So let see next Sunday race. Who will win and lose.