Tweet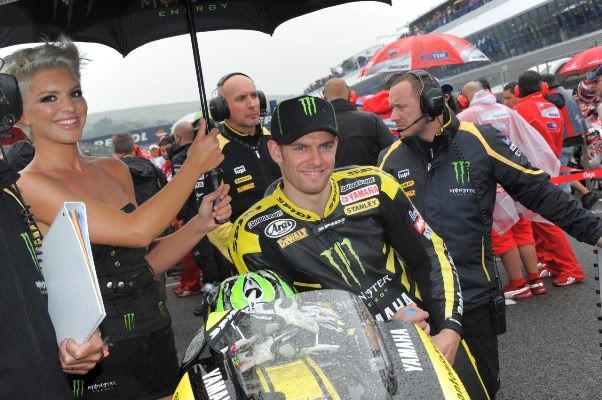 Cal Crutchlow motivated himself to get more competitive on MotoGP. So far of this two MotoGP opening races Cal Crutchlow on 9th with 13 points, 1 point lead from Karel Abraham. Crutchlow underwent surgery on his right arm to give stronger threat to others. On the opening two races, Crutchlow tried more to learn the bike.
"I'll be looking to come on strong in the second half of the year, which I've done throughout my whole career. I always start the season gently but last year from Millar onwards I was only about ten points behind the best in the class (World Superbikes)."
"I'm just concentrating on getting the first few races out of the way and getting more time to learn the bike. Look at (Marco) Simoncelli. He was struggling big style in the first half of last year but he came good and look at the way he's going now."
"I've got a two-year deal so I'm under no real pressure but there are certain places where I will expect to go well. I've got a lot of new tracks to learn and there are circuits I have raced at but only once or twice."
"Misano and Assen I've only been to twice, so I've got a lot to learn and it might take me a bit more time than what it took others. But I'm under no pressure and I've got to do my job and come out of the first year ready and strong for 2012."
source: MCN