Tweet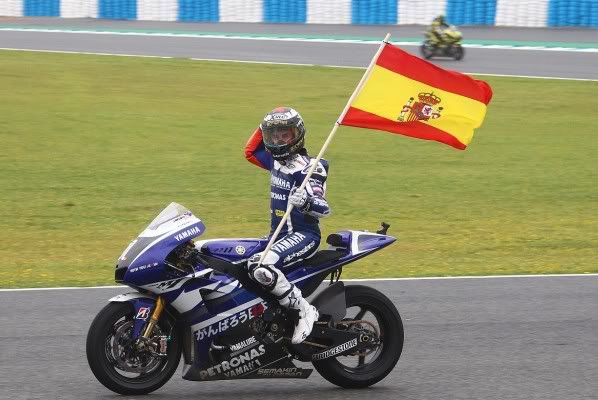 Jorge Lorenzo dominate Estoril in last 3 grand prix. On 2008, 2009, and 2010, Lorenzo is the winner on Estoril. Next MotoGP race will held on Estoril, Portugal. Talk about the domination, Lorenzo think that he can be the winner again. But the most important thing to him is keep the podium secure.
Starting his debut on 2008, Lorenzo took the Estoril wins. This good thing was continued on 2009 and 2010. "I'm ready to race at Portugal. Estoril is one of my special track.", said Lorenzo. "I've already win there three times, and I can do it again for fourth. But my goal is keep on the podium".
Lorenzo's statement is very realistic. This year, Honda was dominated in all test session. But first two race result are good enough for Yamaha.